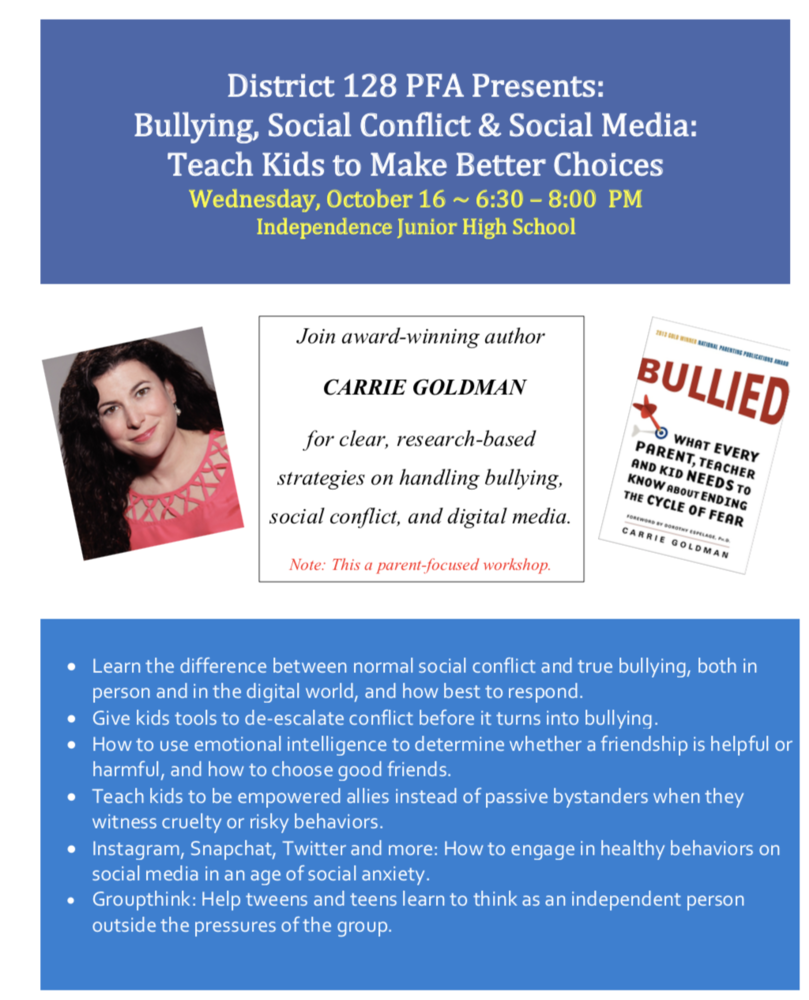 Mark your calendars for next Wednesday evening, October 16 at 6:30 p.m. to join us for a special parent education program. PFA partnered to sponsor author, Carrie Goldman, to addre...
We are looking forward to seeing all of our families at Navajo's Open House on Wednesday, August 28th. We will begin in the gym at 6pm for a quick introduction followed by classro...
If you did not register online, please plan on attending walk-in registration on Tuesday, July 23rd. Walk-in registration is from 7 AM to 7 PM at Indian Hill Gym. RevTrak remains ...