District 128 Strategic Plan
District 128 underwent a comprehensive strategic planning process during the 2021 - 2022 School Year. A design team of over 25 individuals, representing multiple stakeholder groups, worked together to establish a framework of competencies to serve as the foundation of our plan.
Over the course of the 2022-2023 School Year, the district will work to establish a set of indicators for each of the five competencies that will serve as a mechanism for measuring success in the development of these competencies across our school community.
Our intent is for competency development to go beyond just our students. We invite our staff, families and community members to embrace a growth mindset in further development of these competencies for all. We believe that in order for our students to develop them, the adults that support them also need to be consciously working on nurturing them.
DESIGN TEAM STAKEHOLDERS
School Staff (Administration, Teachers, Support Staff)

Students

Parents

Board of Education Member

Palos Heights Parks & Recreation

Palos Heights Public Library

District 218/Shepard High School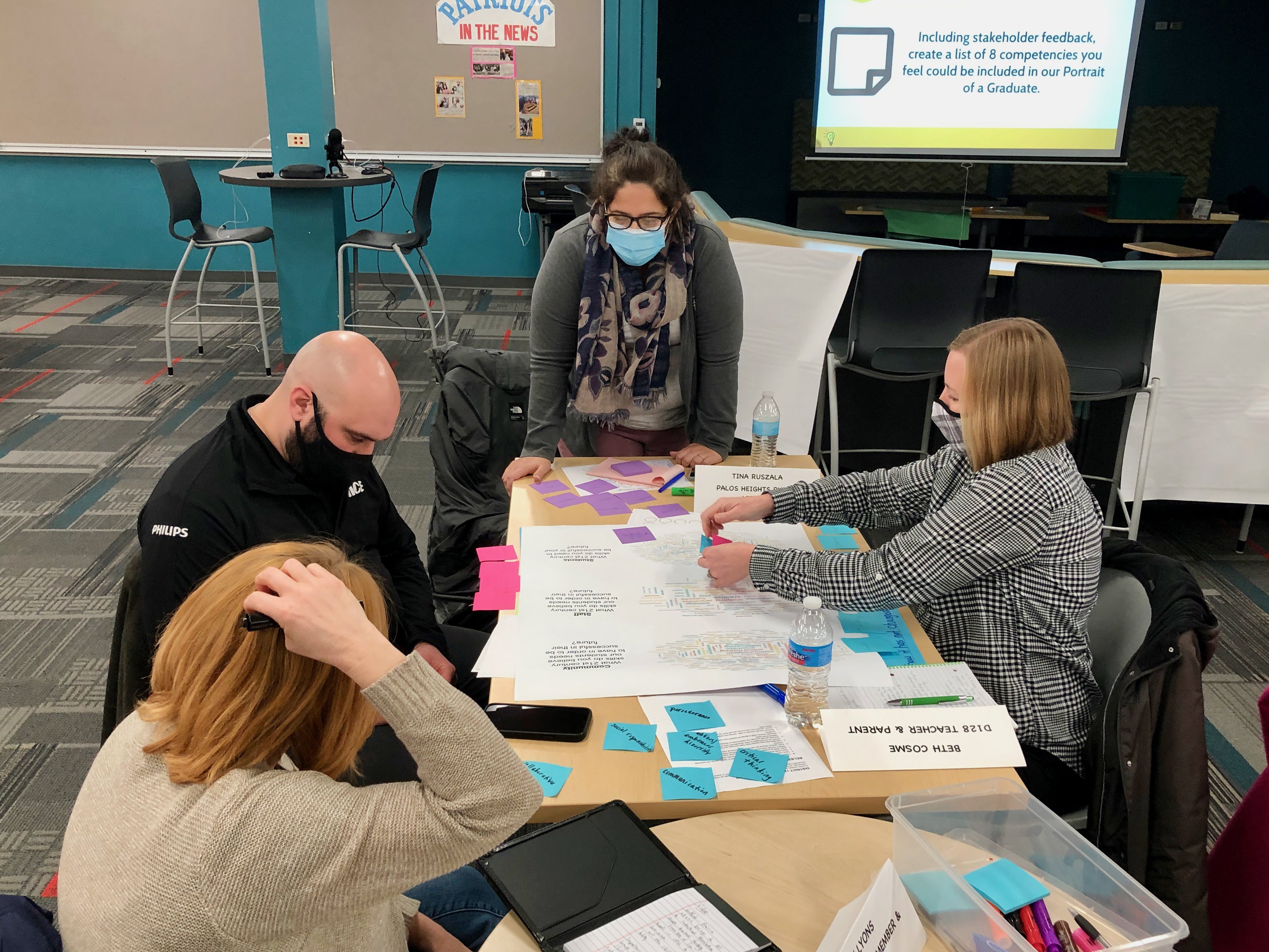 D128 Strategic Plan Introduction Presentation
Please consider viewing our presentation from the different informational meetings we hosted to learn more about Portrait of a Graduate and our upcoming Strategic Plan.