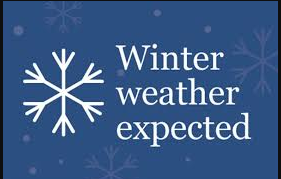 SCHOOL EMERGENCY CLOSING INFORMATION
Decisions regarding emergency closings are always made in collaboration with our bus company and surrounding school districts (typically Shepard High School and its feeder schools, as well as Palos CCSD 118). It is important to note that there are times that districts may make individual decisions based on their unique circumstances. For example, District 118 owns their buses and their transportation situation may not reflect ours. The high school has an E-Learning program in place and may make the call sooner because there will be no need to add an instructional day at the end of the year.
When an emergency closing occurs, it will be communicated in the following ways:
Website posting

Phone call to the number designated in our student information system

Email message to the contacts in our registration database (please be sure this is updated if you have made a change)

Push notification via our website app (Note: You must have the app downloaded to your phone with push notifications set up)

Emergency Closing Center posting (www.emergencyclosingcenter.com)
In the event the district determines an E-Learning day would be appropriate to implement in place of an Emergency Day, the E-Learning Plan linked here would be implemented. However, the district will not default to using E-Learning on a regular basis for Emergency Days, but will consider the context of the Emergency Day and determine whether or not to utilize the E-Learning option.