Please check your email for an important message regarding updated guidance related to masks. Neck gaiters and neck warmers are no longer acceptable under the new IDPH/ISBE guidelines.

Please check your email for an important update from District 128.

Happy Monday District 128! Wednesday is Unity Day! Please encourage your child to sport their orange in support of kindness and bullying prevention!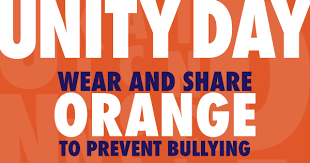 Check out the News Section of the website for the PFA Virtual Costume Contest information!

Reminder Erin's Law Parent Night Presentation for Grades 1-8 is tonight at 6:30 p.m.! The link to the Zoom session is posted on our District webpage. Hope to "see" you there!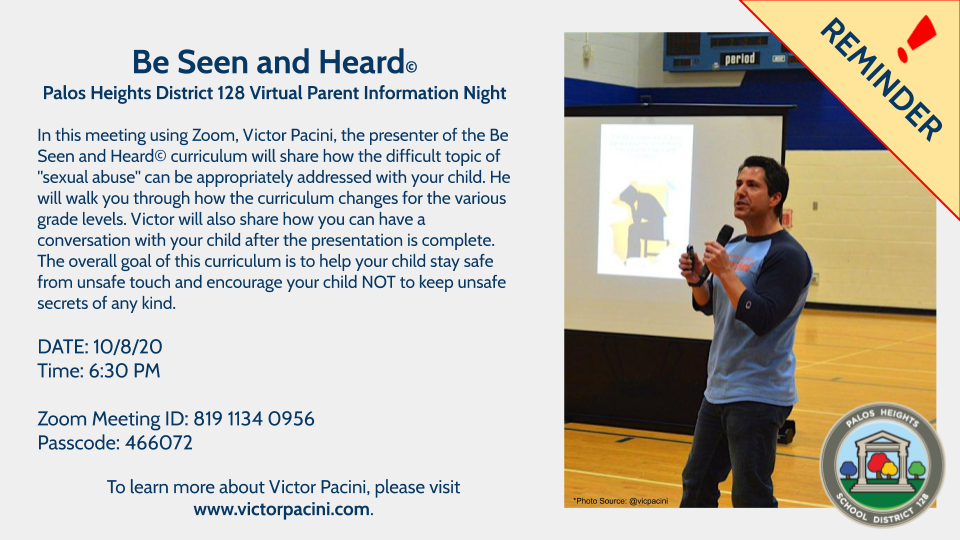 On Thursday, October 8 at 6:30 PM, Victor Pacini will be hosting a virtual parent information night on the Be Seen and Heard© curriculum. Parents, please check your email as the Zoom link and information has been shared with you!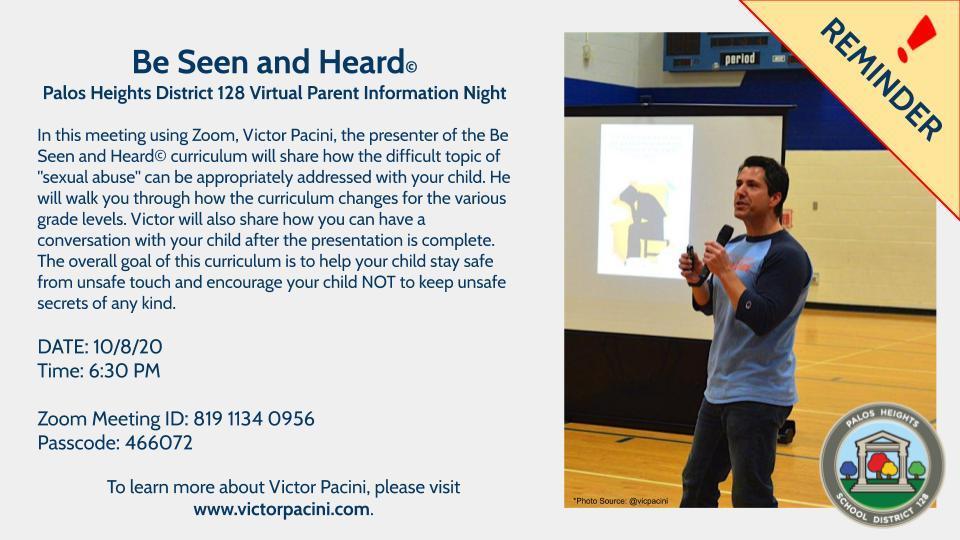 Our phone carrier has informed us that our phone lines are back up and operating. If you need to contact your student's school, you may return to calling the main office. Thanks for your patience and understanding during the outage.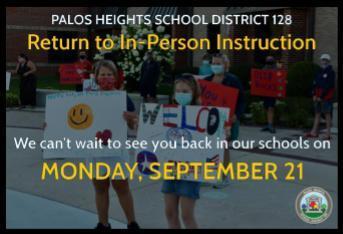 We are experiencing internet connectivity issues in Palos Heights. We have not identified the source of the community-wide issue. We are asking students and staff to log off and retry in 30 minutes. If you continue to experience technical difficulties, you can send an email once you have connectivity to let us know and we will not mark your student absent. Teachers will reach out via email with any adjustments once connectivity is restored.

To celebrate our first two weeks of the 2020 - 2021 school year, please watch a slideshow showing off some awesome "First Day of School" photos! Thanks to all who shared!
https://youtu.be/8IIDrhcp1Cw


An update regarding the monitoring of metrics related to in-person and remote learning was just sent via email. If you do not see it in your inbox, please check your junk or spam folders to be sure you are receiving district communication.

Please check your email for an important message regarding a temporary change from in-person instruction to remote for next week. The details are in the email. There is no school for students on Monday. Staff will take a Remote Learning Planning Day. Instruction will resume remotely on Tuesday. I know this is disappointing for many, but health and safety have to come first.

Please check your email for an important message regarding monitoring COVID metrics and planning forward. Thank you!



Welcome Back to the 2020-2021 School Year! The first day for students is FRIDAY, AUGUST 21. It is a half-day with an 11:15 AM dismissal time. Please stay tuned to email, as back to school information from the district office, the technology department and the buildings will be forthcoming this week and next.